Wow!
We are cheering for our dear kinky comrade, May West — dazzling the world with a few new porn debuts… and we're super excited!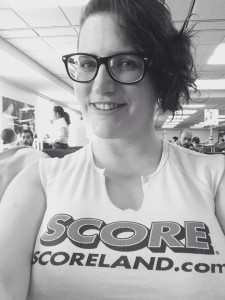 Shooting with SCORE was amazing. Second day was strip poker turned threesome and a fetish masturbation shoot. And third day was me being a pin-up harlot interrogated by a detective.
Prior to this, May has delved into queer porn with the support and inspiration of Jiz Lee, to write reviews for queer porn and to start performing. Fun and arousing, all in one.
You can also check out additional sexy happenings on their blog as Mstress Monster!
With these new strides, May is exploring new limits and turning on the world in the process. Stay tuned…
My scenes will be up in a couple of months. And I will be in SCORE magazine at some point this year. :)



You can see some sizzling-hot scenes with May West here, with Duke Skywalker .
Bravo, May! We're celebrating you. Here's to lots more sexy fun, coming up. <3