It looks like someone beat us to the punch! — or to the punchline, at least.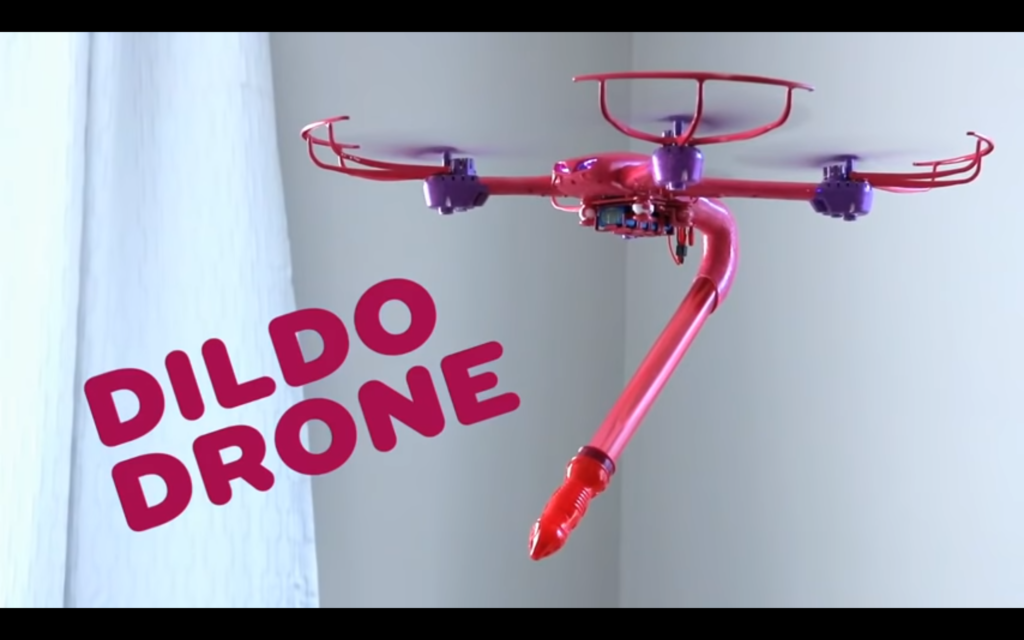 We've got kinky drone brainstorms a-whirlin', and it led us to this little gem.
With the Dildo Drone, now you don't need any free hands to get that whirring, buzzing satisfaction you so crave.