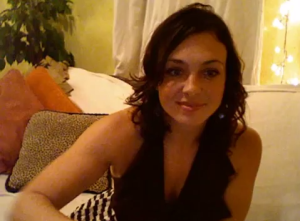 Once upon an NYC yacht party, my lovely partner and I were congratulated by a friendly new face.  She said that we had wonderful energy, and it was a lovely bit of praise to hear!
Diana Adams has appeared in a number of remarkable places, speaking on topics of non-monogamy, nontraditional families, and social change.
I believe my generation of feminism is about creating choices in how we can live our lives, regardless of gender. I believe the current rules of society and law are outdated, and don't support us in the reality of our lives, especially as women and non-nuclear families. I believe our government should value ALL families.
Here you can see where Diana appears on MTV's True Life, Current TV, The New York Times, etc.
(PS: Certainly take note of Diana's law website as well, and refer friends of non-monogamous relationships and nontraditional families to her.)  ;-)