At a fantastic costumed play party in NYC, my friend concluded his burlesque act by mooning the audience.  A bold "FUCK YEA!" (sic) was emblazoned across his exposed ass.
Later, while pondering plans with my lovely pet, I told her that I might like to put a nice "FUCK YEA!" across her ass.  But then we bumped into my brazen burlesque buddy and found an even better delight.  I celebrated his fine performance and told him what he had inspired, and asked if he wouldn't mind the homage if I wrote the wonderful words across my pet's beautiful bum.  Without missing a beat, he offered to apply the words himself.  We gladly accepted.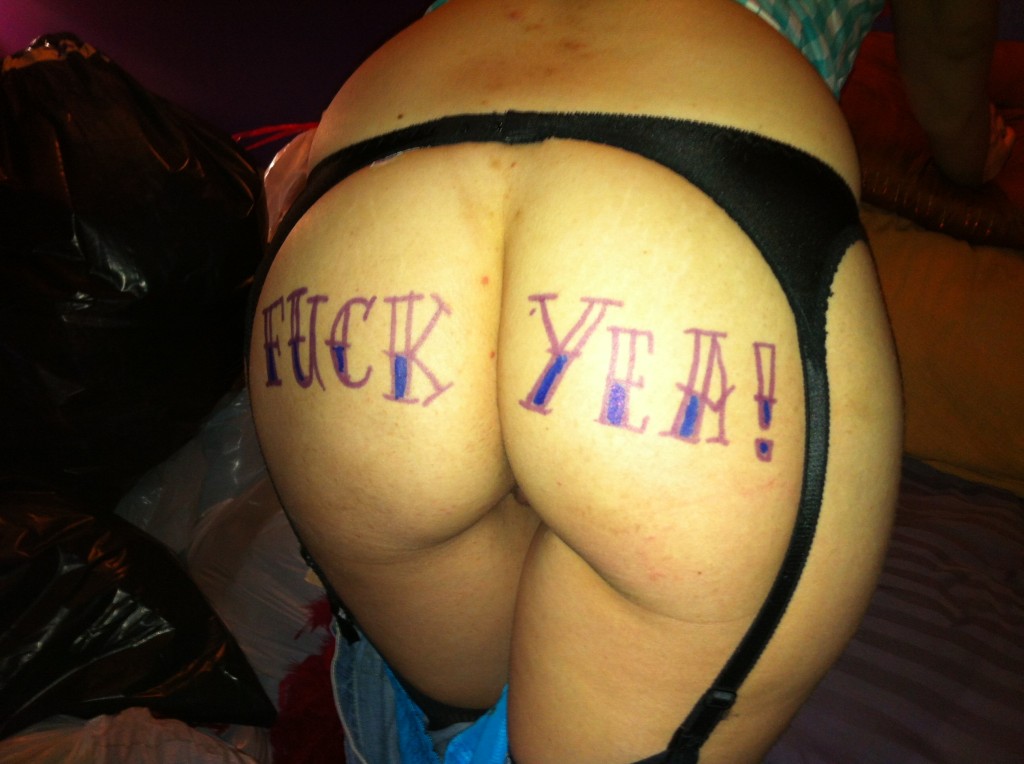 Fuck yea, indeed!  It was a bum-bastic night.
[panel text="Between writing, glitter, and ass tassels… what are your favorite butt decorations?"]