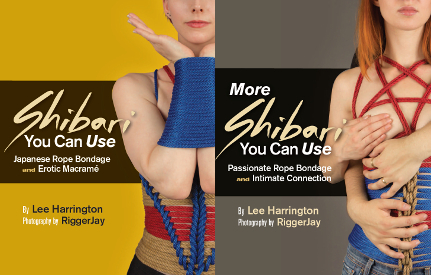 Wahoo!  Some wonderful friends and figures in the scene are collaborating in an amazing way: the creation of a luscious and approachable guide to rope bondage.
Entitled "More Shibari You Can Use", this handy book includes spectacular images of all kinds of ties, erotic macrame, etc.  Check out the head cage!
Not only do you get to see (and celebrate) wonderful kinksters like Calico Lane, Murphy Blue, RiggerJay, Mollena, and Lee Harrington, but you also get to support a great effort while you learn a few new tricks!
Oh man, am I excited about this one!
Don't miss the Shibari You Can Use books right here on Indiegogo!