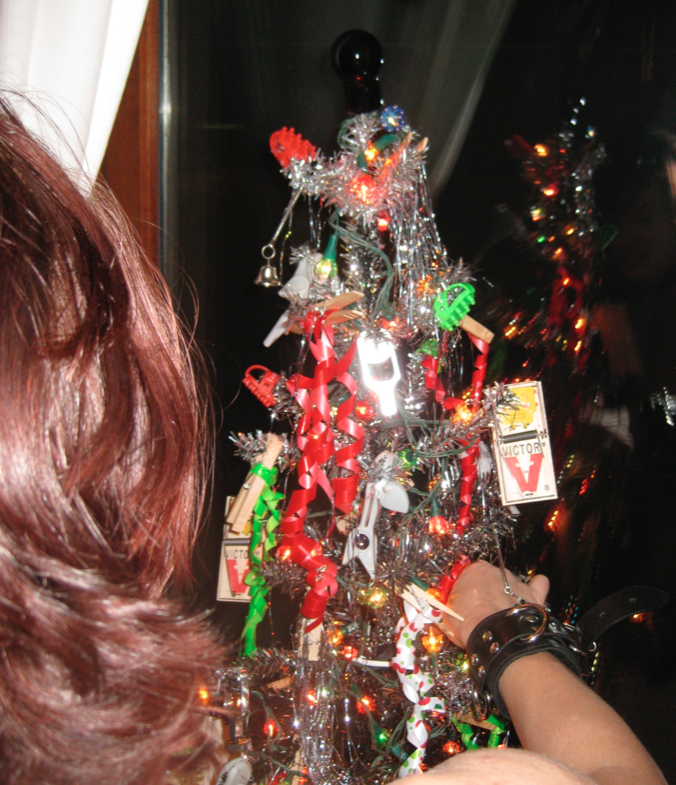 As those in the know already know: last night was quite a festive evening!
Amidst the hot mulled cider and tasty delights, we shared our cheer in impactful ways, decorated slave beam with ornaments, and played some inspiring games (oh goodness do I wish I had pics of the Xmas cowgirl and her cheery reindeer).
I'm glad to say that we may share a few other pics of the lovely evening soon, once we get caught up.  For now, I wanted to share some cheer and titillation with a glimpse of our tree (and bear in mind that most of these ornaments had been decorating slave beam moments before).
My favorite: probably the little silver-belled nipple clamps!
[panel text="And you?"]