While I was watching some instructional movies for a little project of mine, I found myself doodling some refreshment ideas.
"Coffee is served"
A slave on all fours serves as a coffee table, balancing a tray and all the accoutrements of coffee service on her back.
"Champagne flute gag"
For bubbly, a slave is gagged with a little "champagne flute gag": it would have no stem, and the vessel would be made of a clear durable plastic.  Ooh, and perhaps there should be a spot to hold an ice cube underneath to keep it cool.  When it is time for a sip, the slave carefully tilts her head downward and carefully watches to ensure that her positioning is correct, and that she pours out just the right amount that is desired.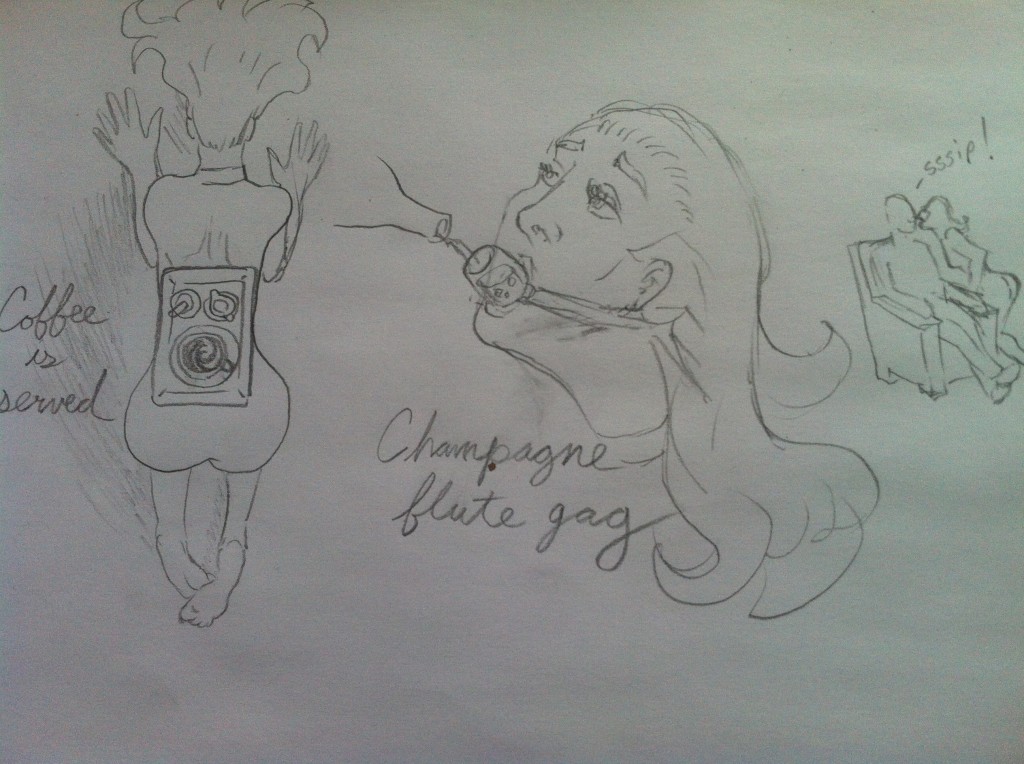 Just some little scribbles, but I find that idea for bubbly to be pretty compelling.  If you know anyone who could fashion such an appealing vessel, please let me know!  :-)
[panel text="Know anyone who can make a 'champagne flute gag'?"]