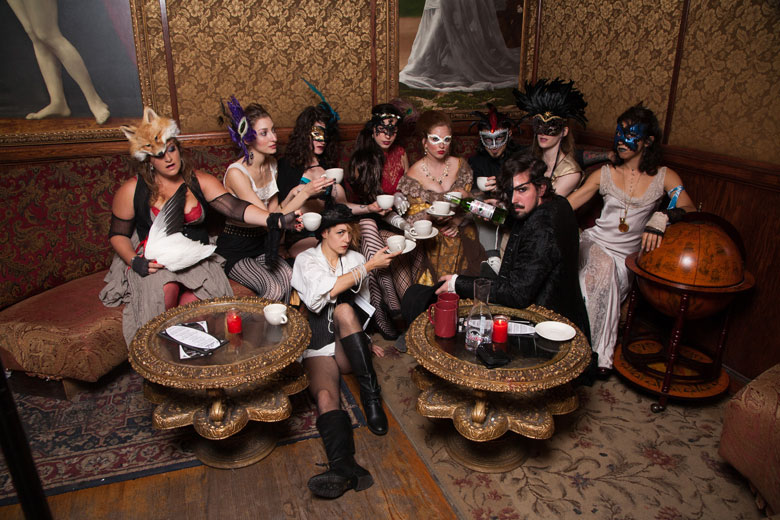 An enthralling masquerade of literary seduction draws in New York journalist Anaïs Dream with a verdant kaleidoscope of verse, rendez-vous, and absinthe. 

As she describes her evening, the tableau she paints leaves dark corners awash with mystery.  The speakeasy theme certainly has its mystique, never mind the masked brothel members' comings and goings amidst the attendees: appearing before everyone while reading, and retiring to private spaces while performing more… intimately.
Her review provokes as many questions as it does lurid revelations.
Make sure to check out The Poetry Brothel's site, too!
[panel text="What are your thoughts on the Poetry Brothel?"]